Dressing for the Holidays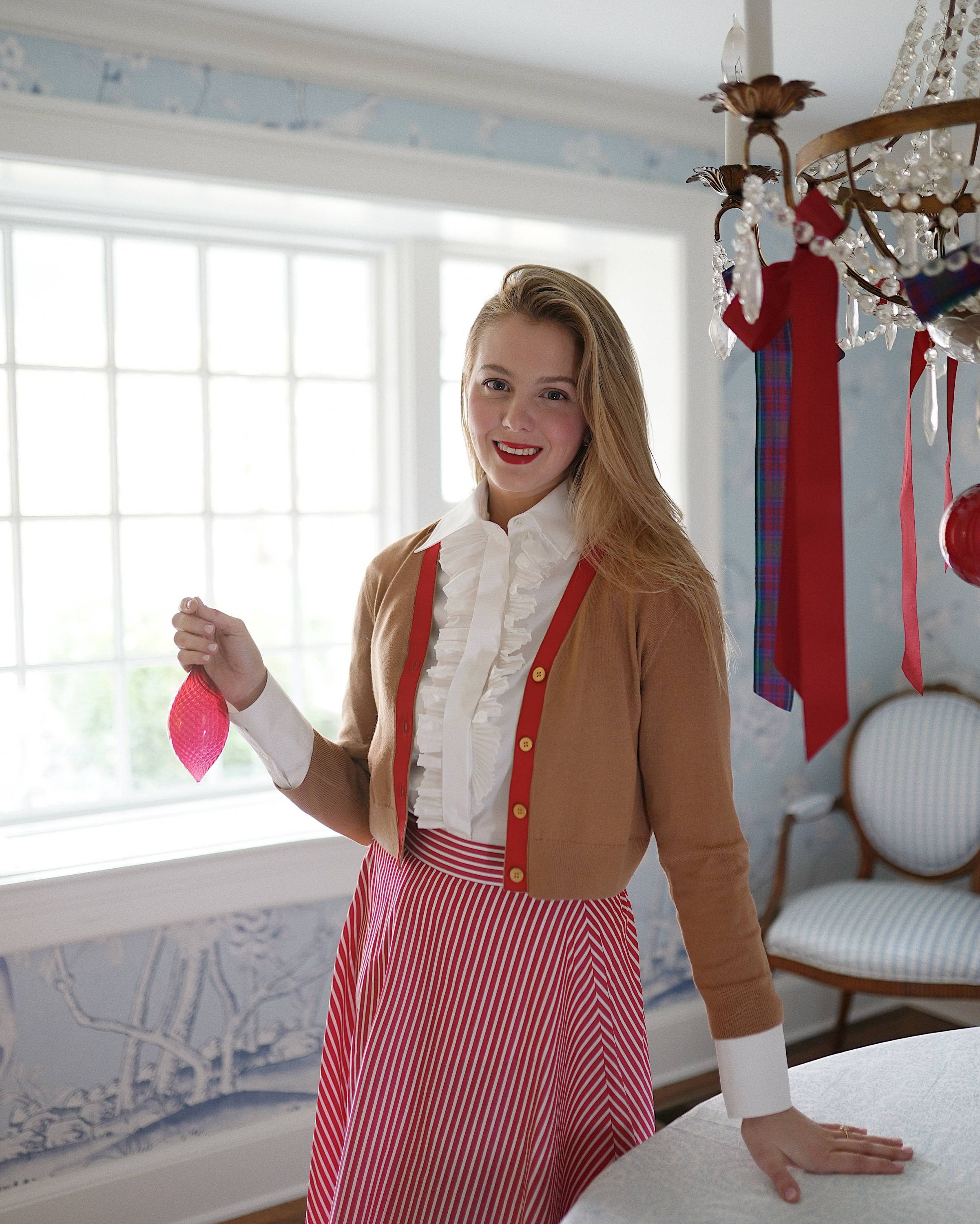 Recently, our friend Samantha Varvel donned some of our new arrivals to showcase some holiday styling for her followers…
Dressing for the Holidays with Maxwell & Geraldine
I love to really get into the holiday spirit with the way I dress this time of year! There are always so many festive occasions, events and family gatherings – plenty of excuses to dress up. I find myself wearing the same "Christmas" pieces from the back of my closet again and again that only come out this time of year. I was thrilled to add a few new and beautiful staples to my holiday wardrobe, from Maxwell & Geraldine – and these ones are versatile enough to keep wearing year-round!
I first learned of Maxwell & Geraldine when I saw their "Brooke Smocked Dress" (linked) last summer – it's green and white striped with bows at the shoulders and stopped me in my tracks. It's just that good! To my delight, they just came out with a new collection that transcends seasons and happens to work perfectly for festive occasions too. The Charlotte dress has their signature green stripes (perfect for Christmas!) with a beautiful balloon sleeve.
I paired their "Chloe Cardigan" in caramel (linked) with an old blouse of my own, and their "Ginger Skirt" in red and white (linked). The best part about the skirt is that it is stretchy on the back – I'm not usually a skirt person but fell in love with this one as it's so comfortable and flattering, while looking totally polished! I adore this full look and can't wait to wear it on Christmas Eve!
I have to say I was torn because I love this cardigan in blue as well – the grosgrain ribbon detail on both is so beautiful and I love the cropped cut (so flattering). The blue cardigan would pair nicely with this dress for a more subtly festive ensemble!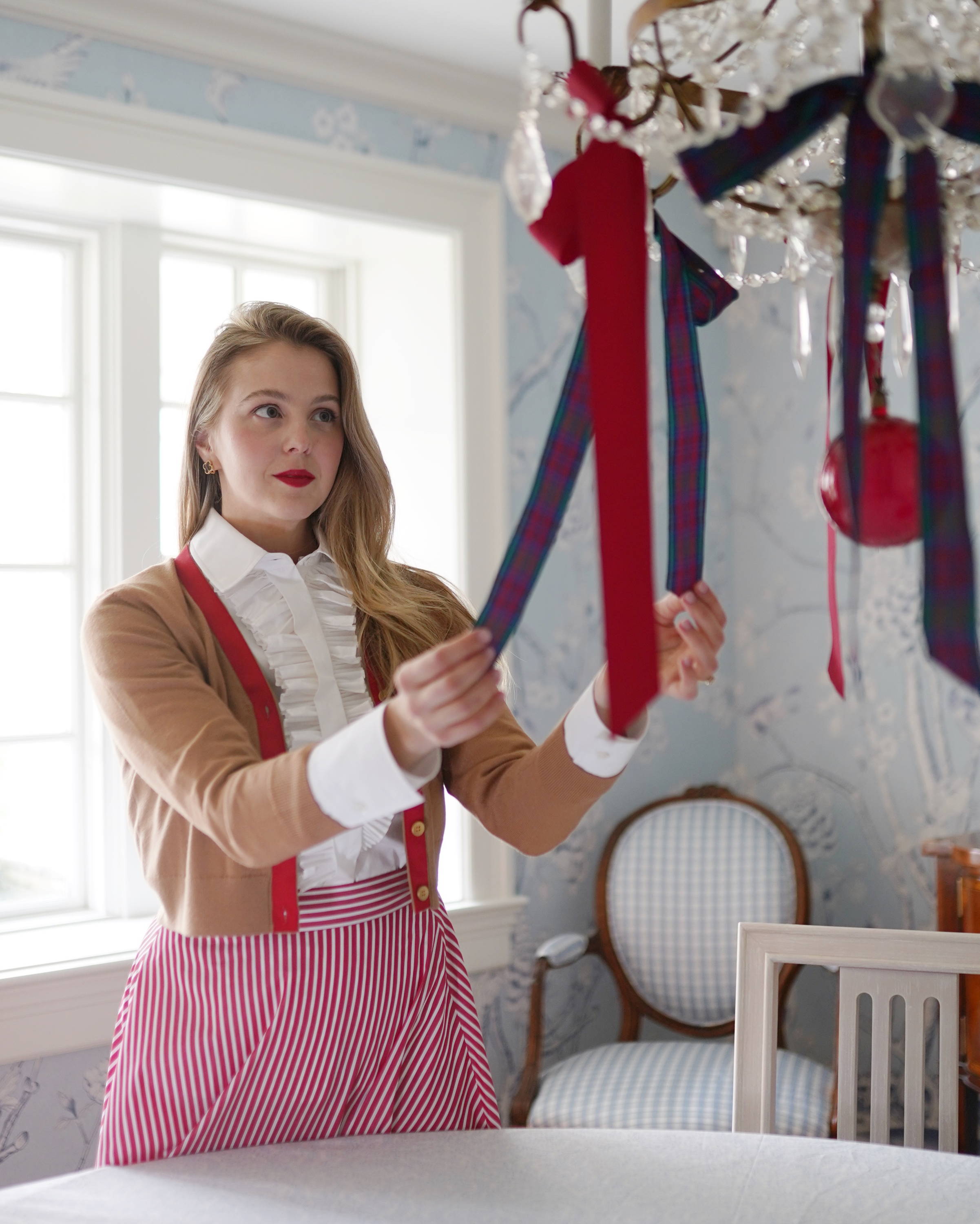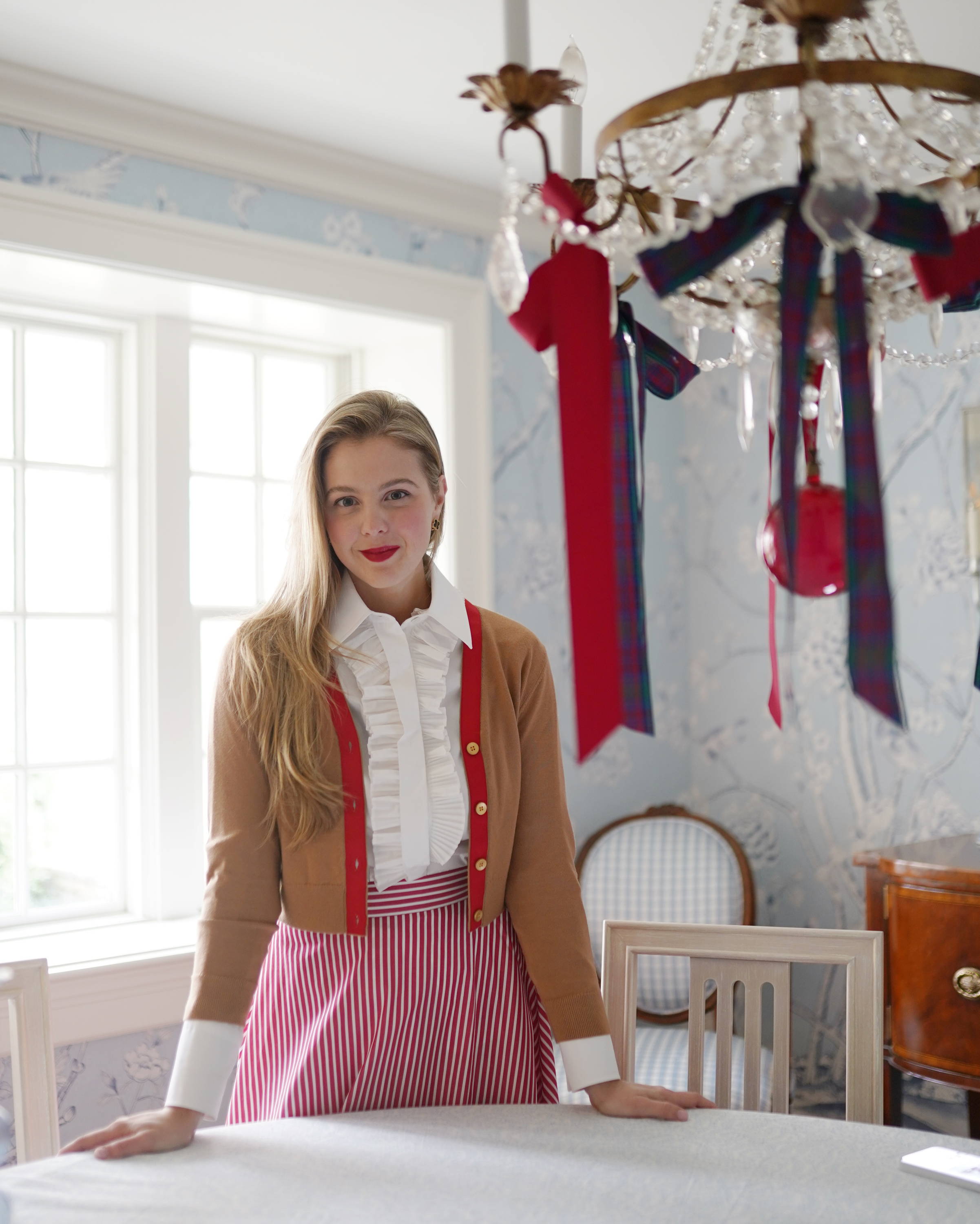 ---