Wear Smocked Dresses Year Round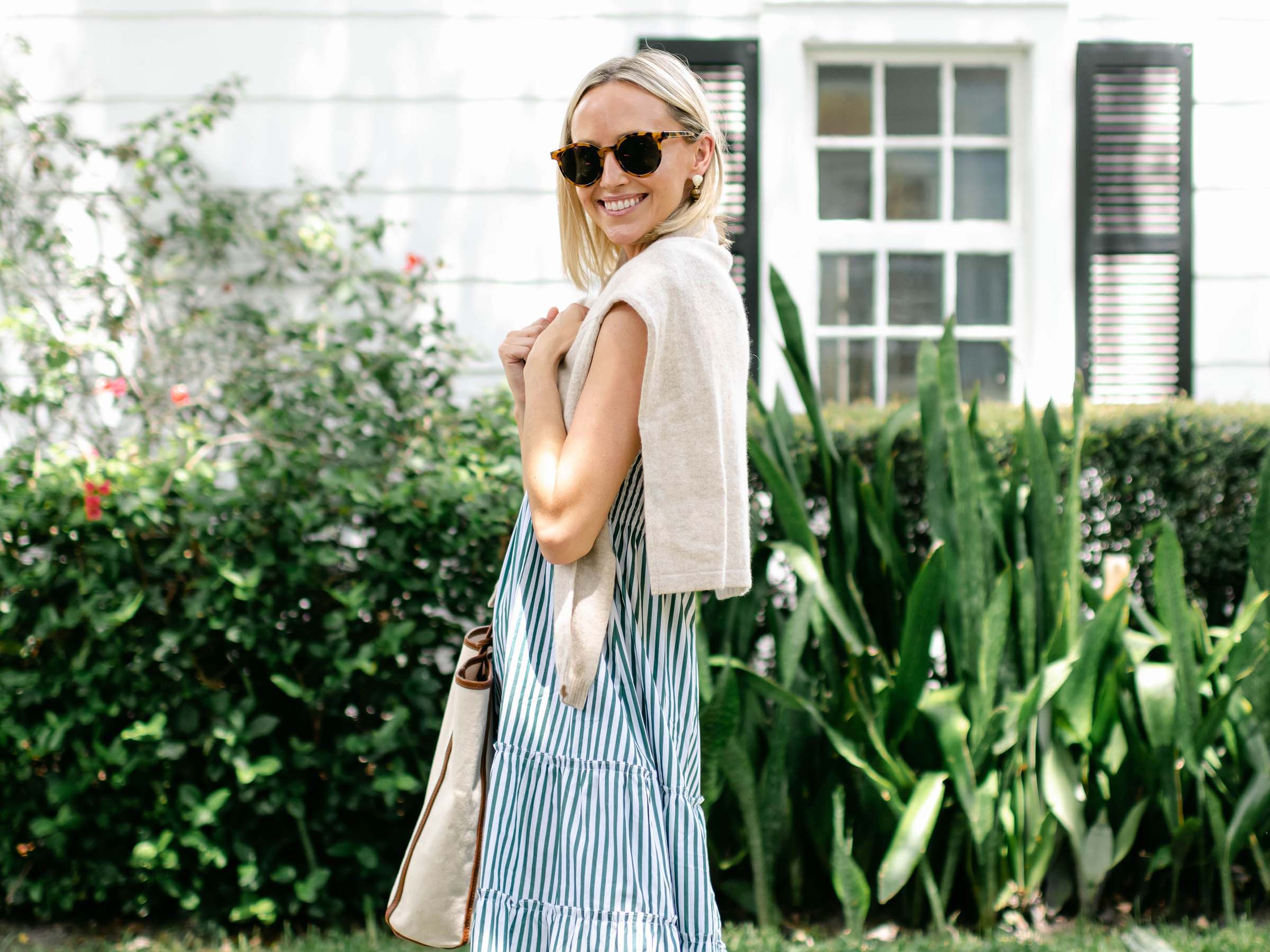 Recently, our friend Sarah Tucker showed her followers a few ways to style some of our smocked dresses for fall…
how to wear smocked dresses year round
I wanted to show you a few ways to style your smocked dresses from Maxwell & Geraldine as we head into fall! If you aren't familiar with the brand they make super comfortable, versatile, ethically made, high quality, stylish smocked dresses that are perfect for everything from hanging around the house to dressing up for a night out, or down for school pick up. It's been a great dress to throw into my suitcase on vacation – whether that's here in Florida, or a weekend away in the Great Smoky Mountains. I'm a girl who refused to wear shorts or pants until I was six because I loved dressing up so much. And when I finally did, it was just to try to fit in. While I've warmed up to casual dressing since then, I still feel my best in dresses. Whether it's with tennis shoes, sandals, or high heels!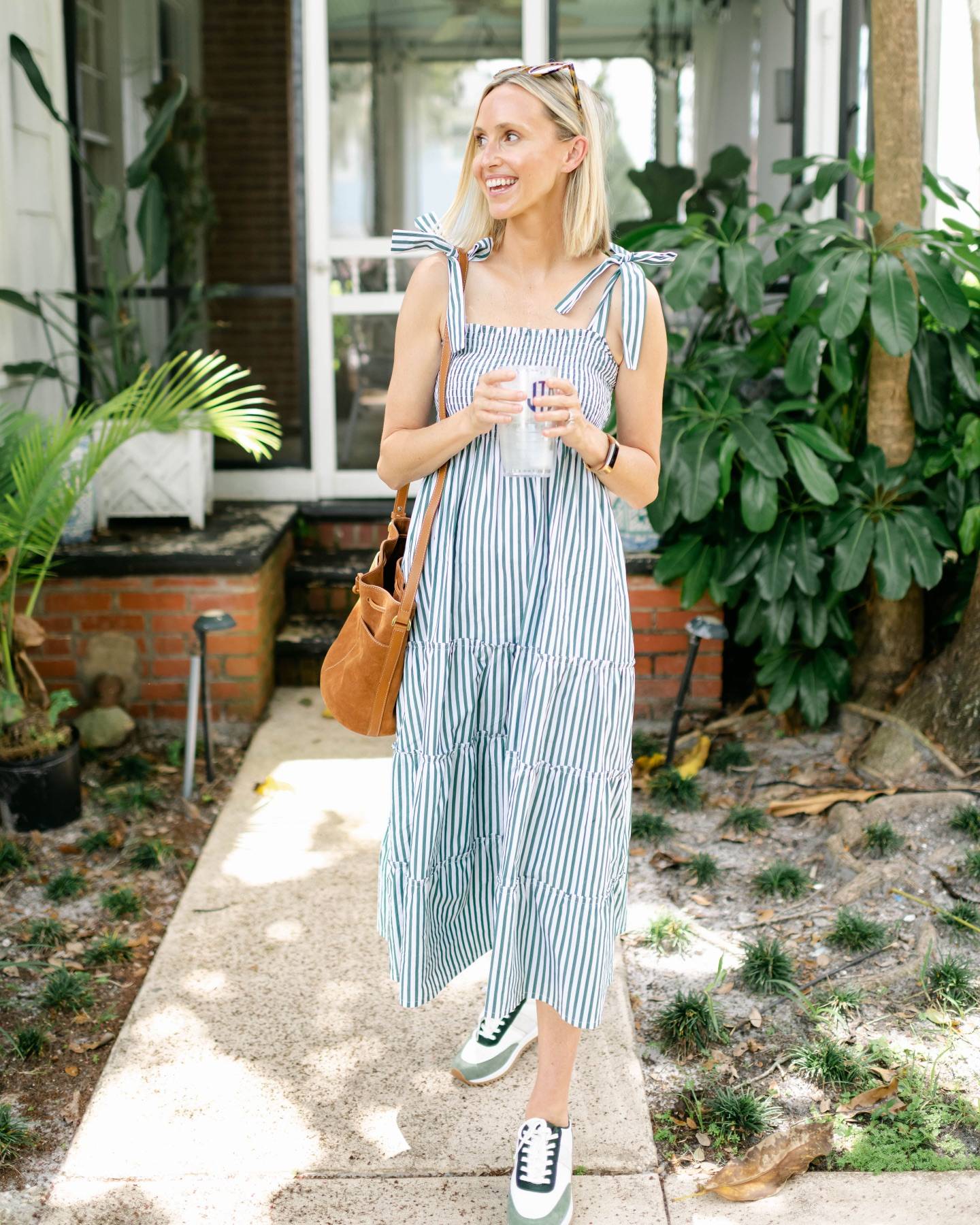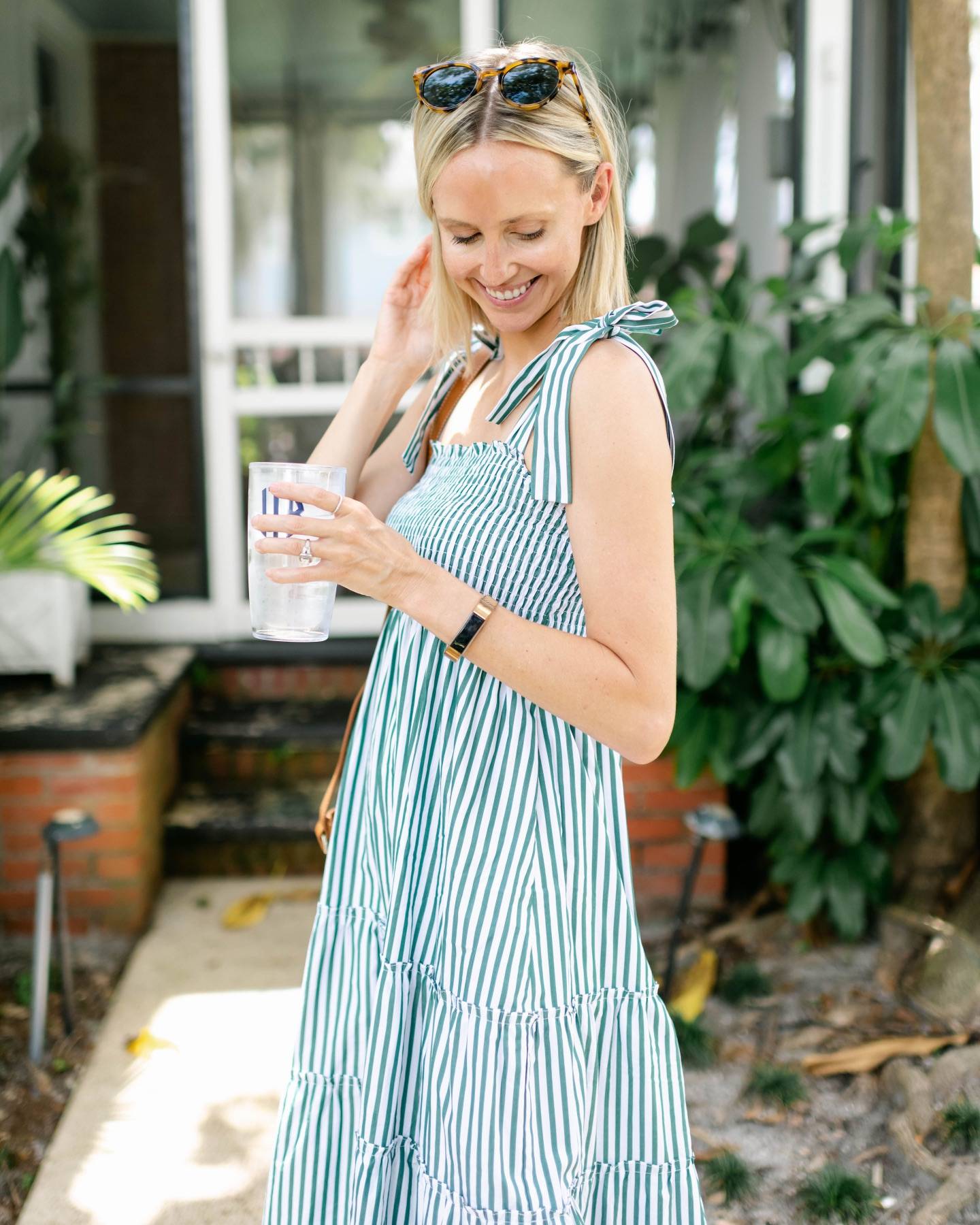 The Brooke dress is in the prettiest shade of green! I loved pairing it with my new J.Crew trainers for a sportier look. One way I like to transition my wardrobe in the fall even when it's still hot, is trade in my straw bags for suede. This one looks great among all of the green. I've got my trusty $12 tortoise sunglasses to complete the look.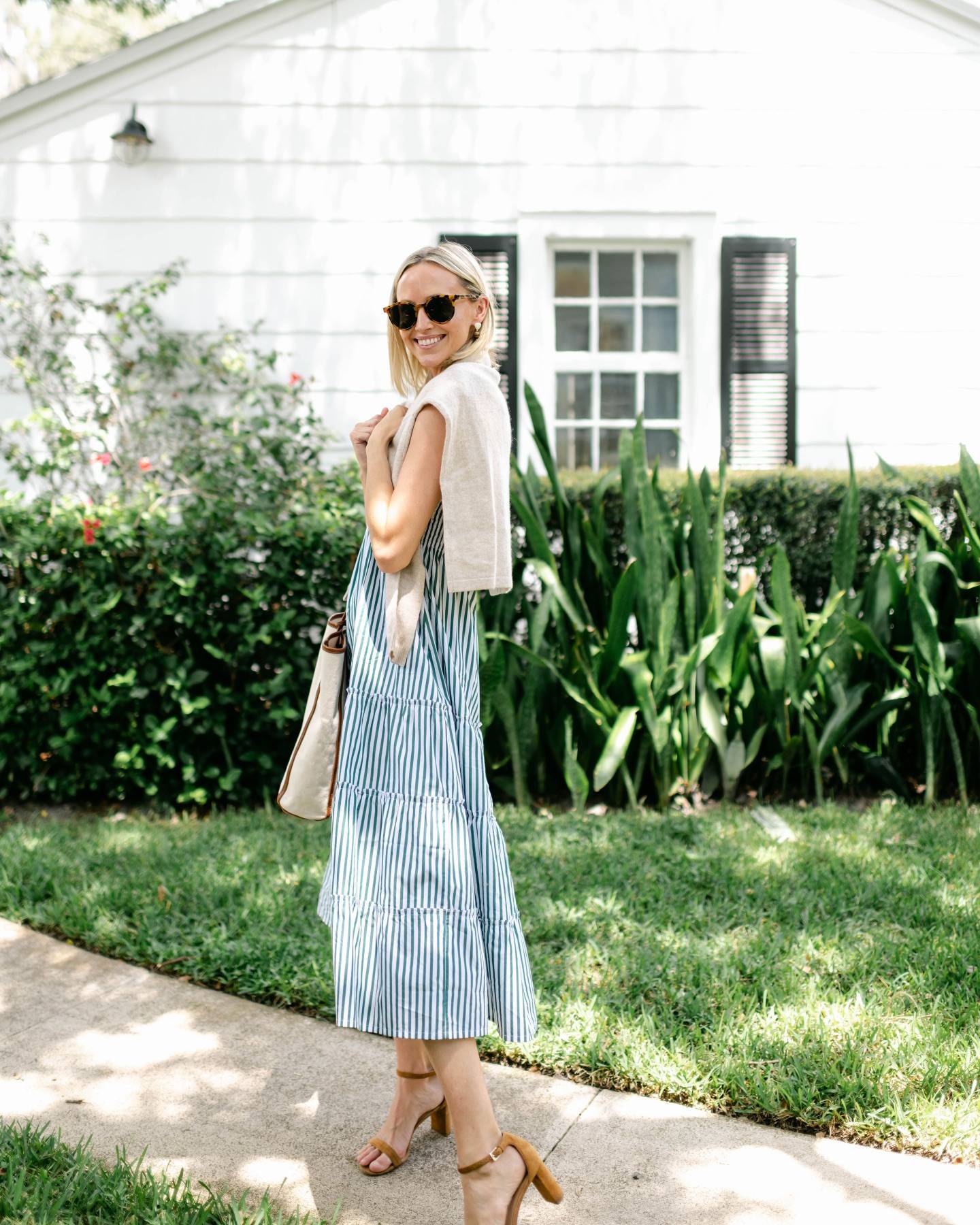 Same Brooke dress in green, slightly different styling! This is more for a night out. I paired it with an old pair of M.Gemi x Draper James heels, an older carryall from J.Crew, Hazen & Co earrings new fall earrings in tiger eye, with my J.McLaughlin cashmere sweater in hopes I'll catch a chill in the air.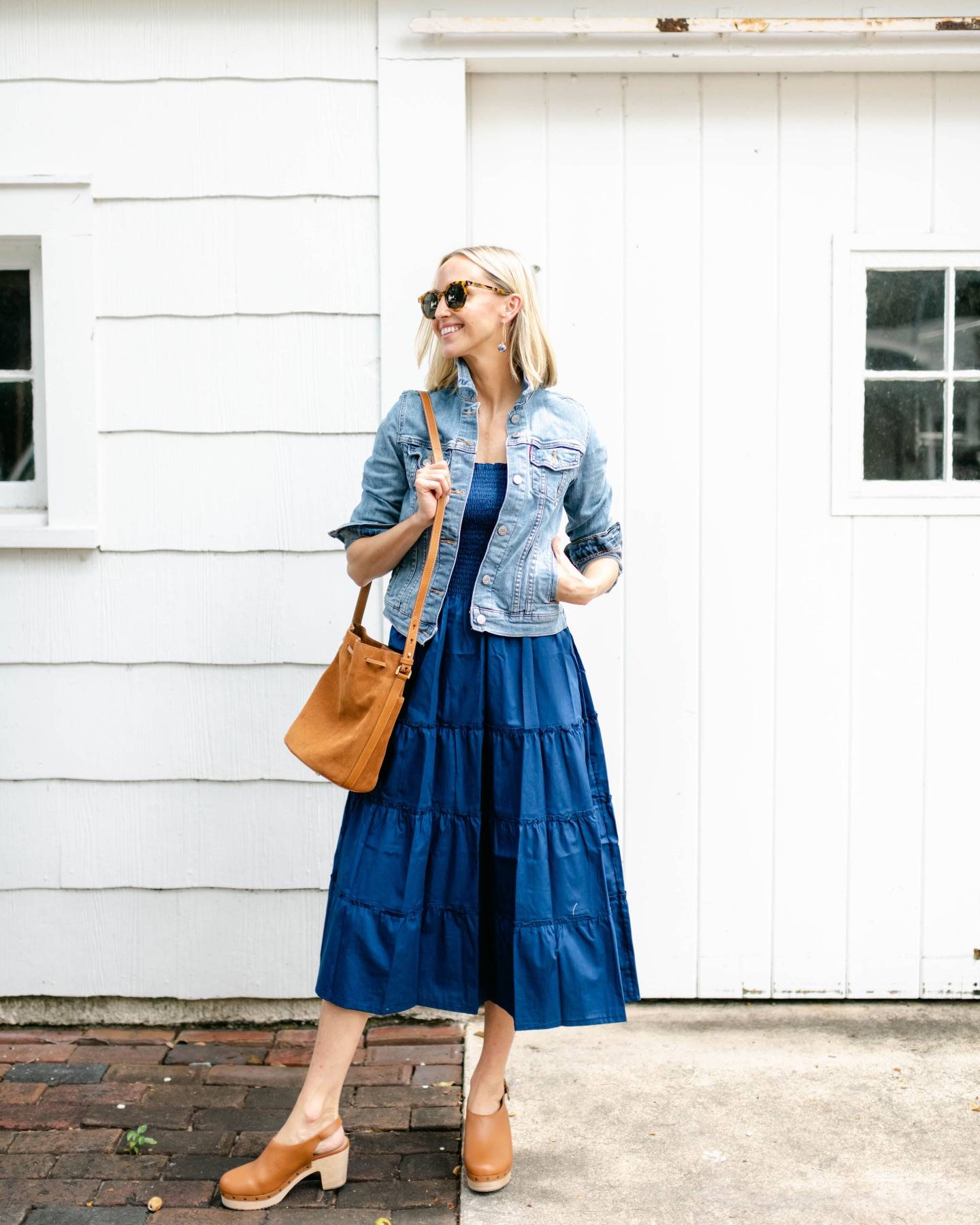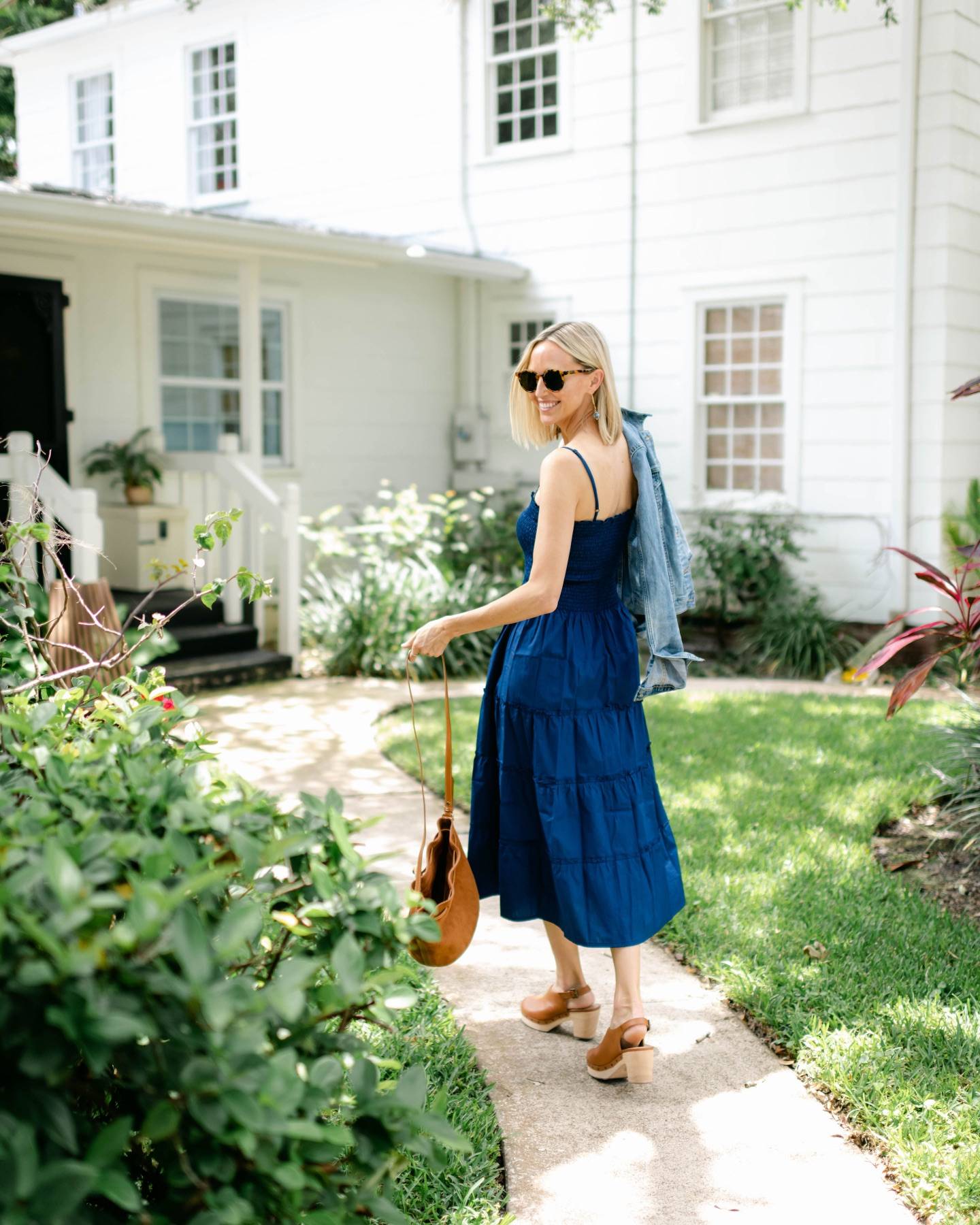 The Beth in blue is a great transition piece. I paired it with clogs, a suede bucket bag, and Susan Shaw blue and white earrings. I didn't know I was a clog kind of girl, but they are so comfy and they have me feeling all the fall feels this year. A jean jacket is a closet staple, in all seasons. I find I even bring this along in the summer, to places I know the air conditioning will be blasting.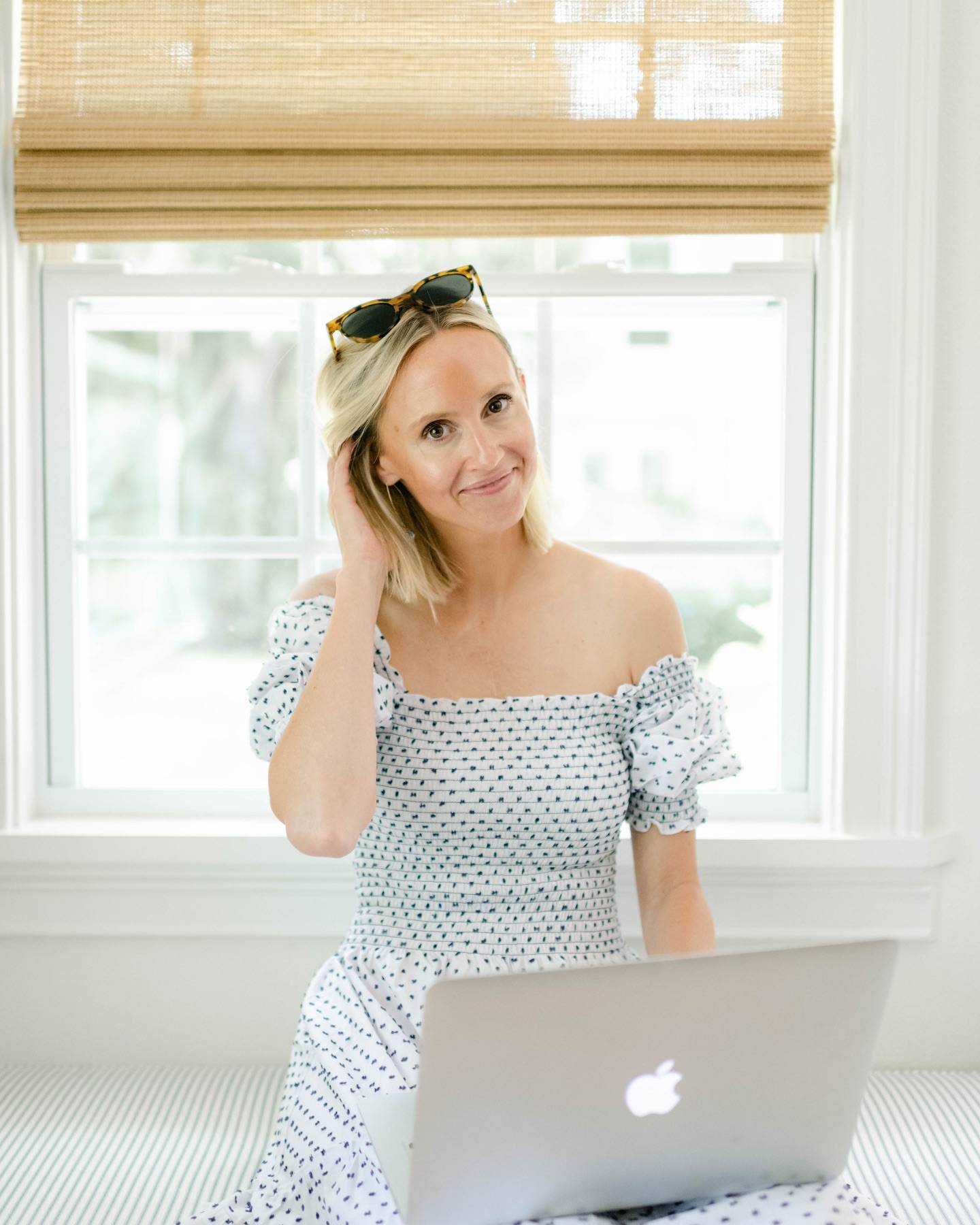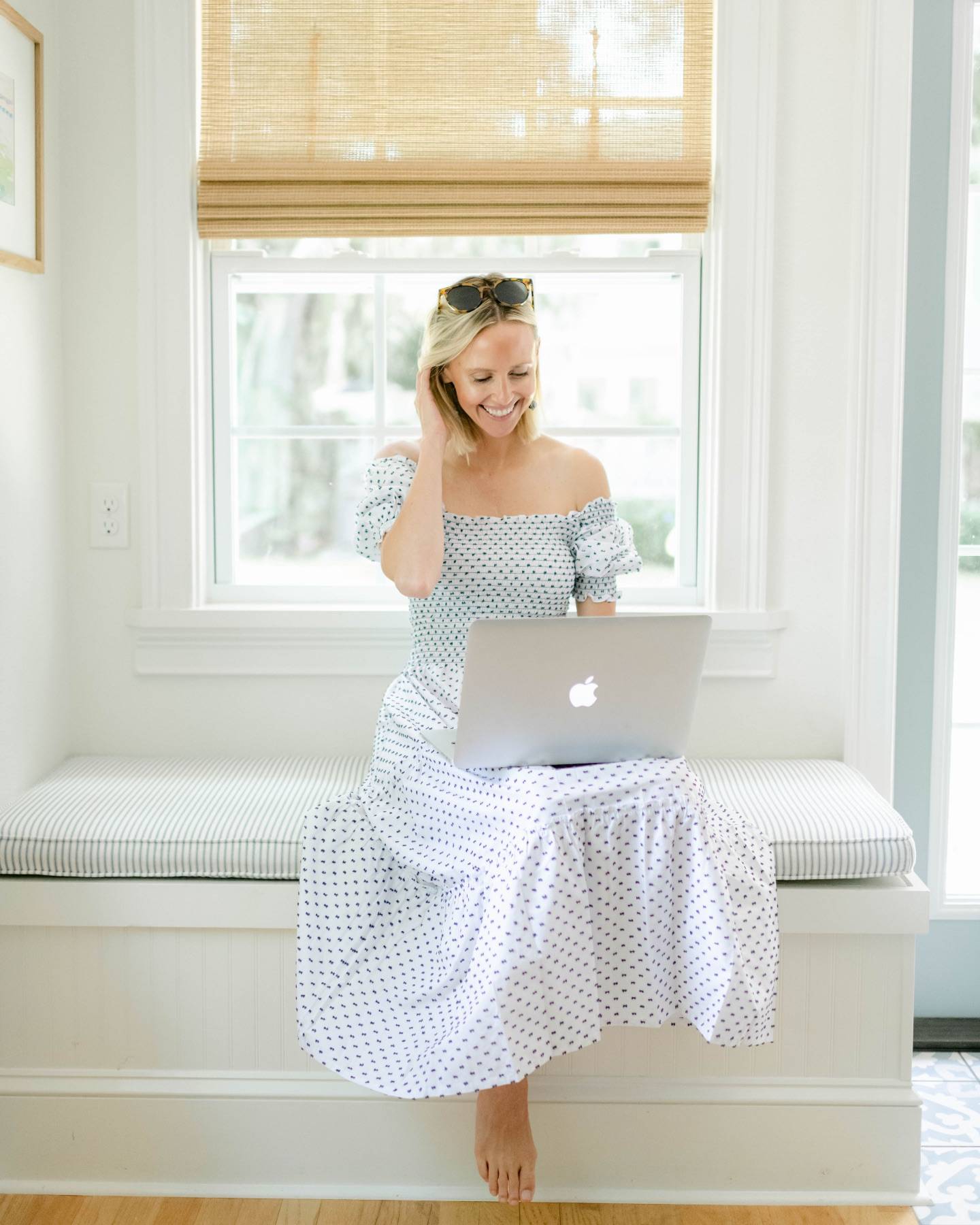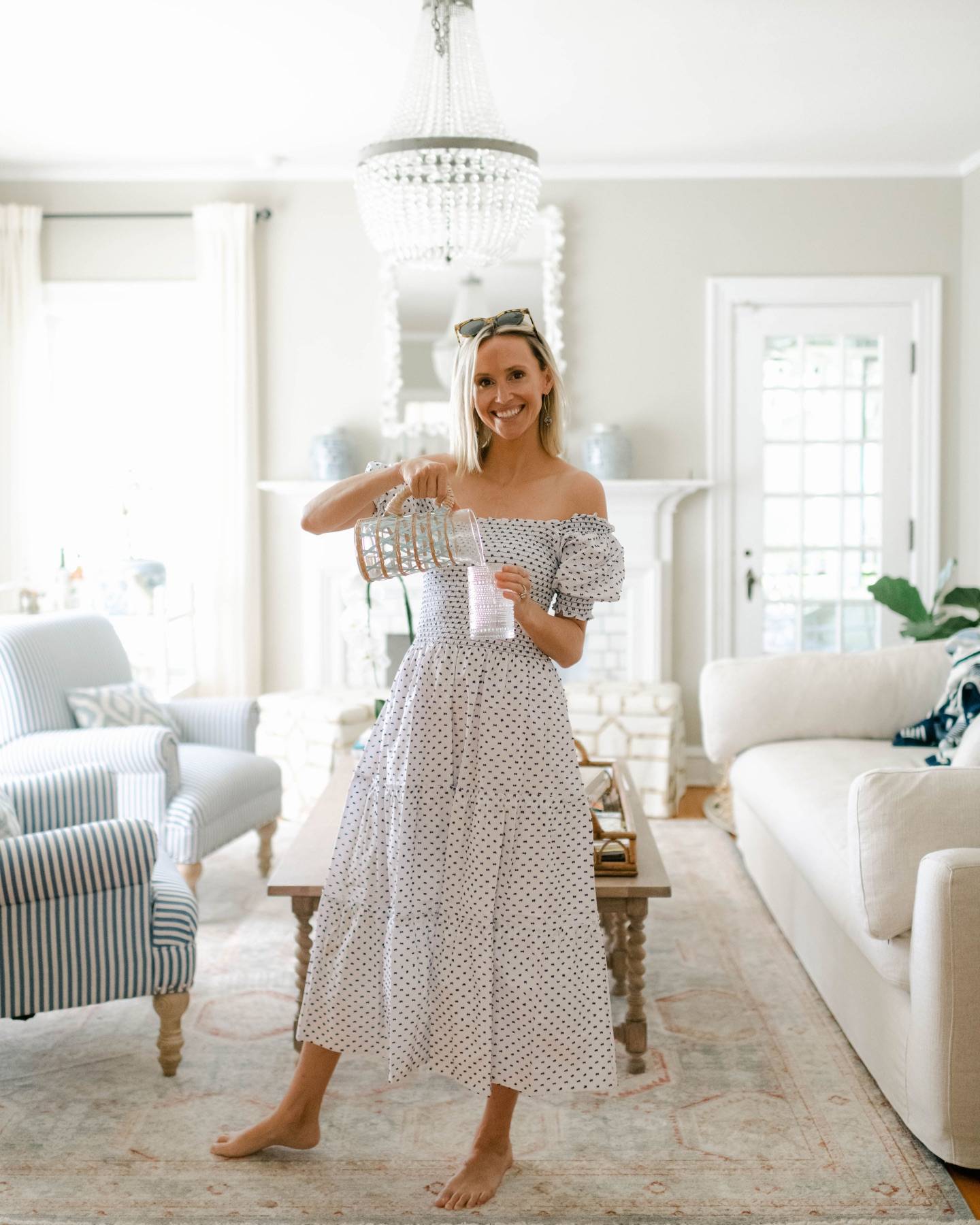 The Meg is my favorite because you can play with the sleeves. Wear the sleeves up for the daytime, or down for the nighttime. It's so comfy you could work in this. I will always have a soft spot for Swiss dots!
I hope this post gave you some styling ideas, so you don't put your smocked dresses to the back of the closet until next spring! There are plenty of ways to wear them year round! Maxwell & Geraldine has created such beautiful, wearable, silhouettes for every season.
(Photos by Jessie Roffer)
---