Janie Pierrepont: New Brand Spotlight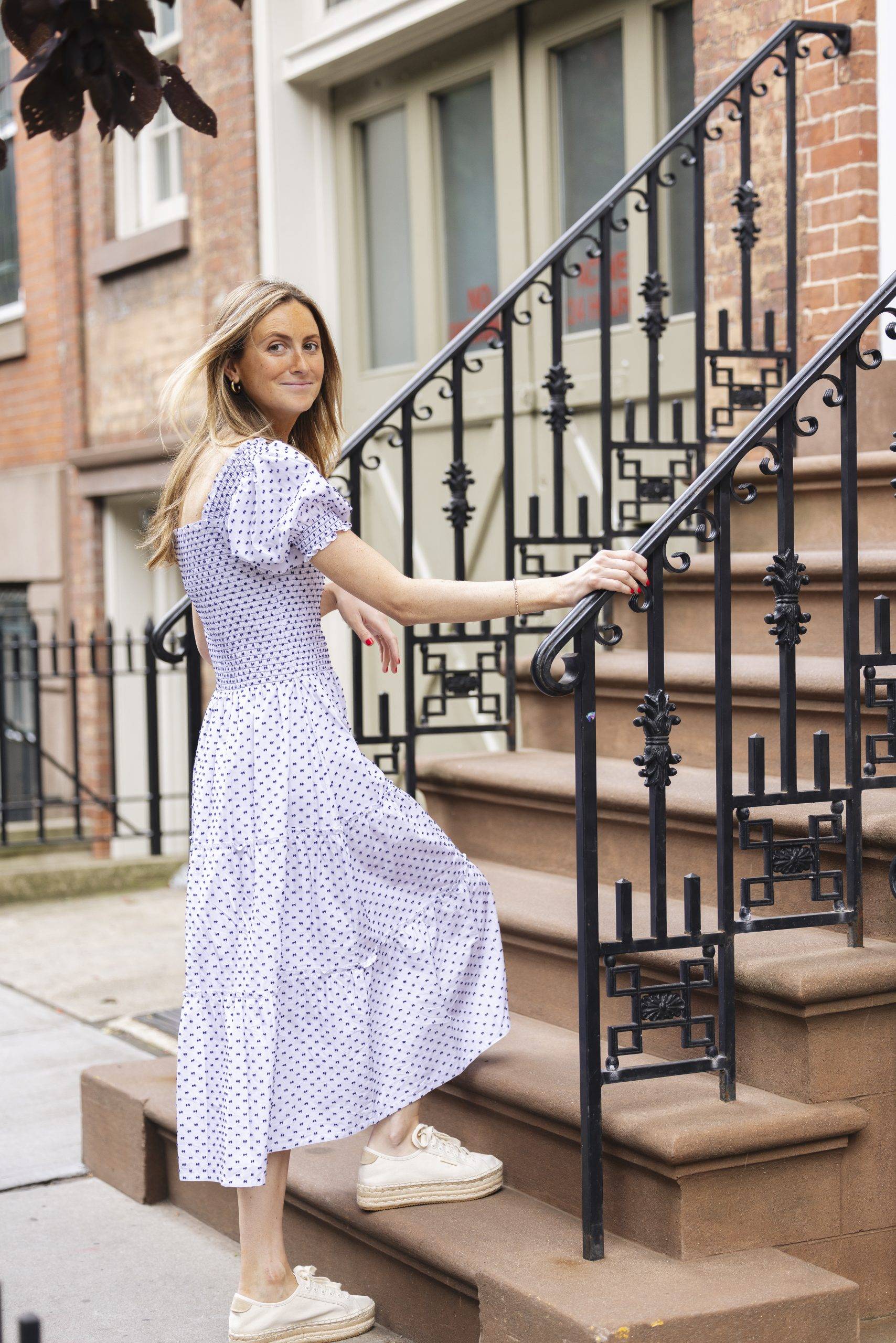 We were recently featured in a 'New Brand Spotlight' by our good friend Janie Pierrepont...
New Brand Spotlight - June 27, 2022
I am SUPER excited to share with you all the perfect smocked dresses for summer! Maxwell & Geraldine was founded by two sisters that wanted to create an easy-to-wear style with a classic silhouette that you can easily take with you on your travels. This brand has everything I look for in a summer dress: smocked bodice, puff sleeves & bow straps. These smocked dresses are flattering for every figure and are so easy to pack because of the high-quality wrinkle-resistant cotton. I seriously bring these dresses with me every weekend because they fold up easily in my suitcase and never wrinkle! That is why these pieces are the perfect addition to your summer wardrobe especially when traveling.
There are so many great dresses to choose from on their website but a few of my favorites include the Brooke (Long & Short) as well as The Meg. I love the elegance of the adjustable bow straps on the Brooke which make it an easy transitional piece for day to night. No zippers, buttons, or fasteners either which I love. The Meg, which has a smocked bodice and tiered skirt can be worn with sneakers to run errands throughout the day and then wedges/heels for a cocktail at night. The puff sleeves can also be worn off the shoulder as well for a different look! There are so many fun colors & patterns to choose from and the stripes & polka dots add a fun pop.
For brides, I think that The Sarah & The Brooke would be perfect dresses for either pre-getting ready or even a beach bachelorette party! You can wear it over your swimsuit as well 🙂 Since these are so easy to fit in your suitcase, you would have no stress about potential wrinkles for a destination wedding.
CARE: The best part about these dresses is you can wear them multiple times before needing care. If you do need to clean them, Maxwell & Geraldine recommend washing and hanging to dry. If needed, you can put in the dryer for 5-10 minutes after air drying to smooth.
These dresses fit pretty true to size so I recommend ordering your normal dress size for these! They also offer free returns in case you do need a different size. Again, I am so thrilled & excited to be writing about this brand because these dresses are truly a staple in my closet that I have already worn 100 times and summer just started. Happy shopping and use my code JANIE20 for 20% off all Maxwell & Geraldine products through the month of July. I can't wait to hear about which styles you are eyeing & loving!
---